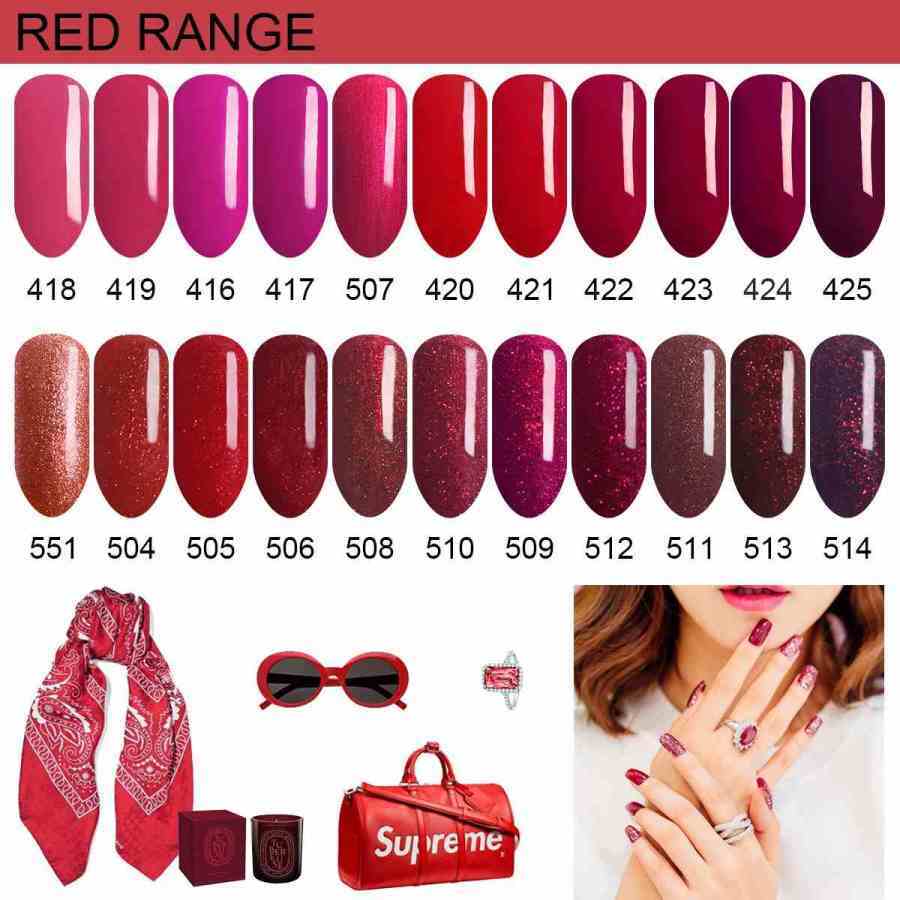 (US Local Shipping) UV LED Soak Off Nail Gel Polish Varnish Red Glitter Collection Shiny Colour Coat
$5.99
Absolutely love this color. Very easy to apply and stays on for good period of time and I do a lot of cleaning so it's perfect for me. I wished this brand had more colors especially some nice dark fall colors. I'd order all!
I wear this polish A LOT and get complement after complement. It looks great! A very classic red. I clean houses, work a retail job, and spend a lot of time in the garden, etc...... It lasts me a week. Most people get two to three weeks wear. When i wear regular polish, it is only lasts me one day. I love having great looking nails; something i never thought i would have with my lifestyle.
The polish is great. It is kinda thick but you just have to watch how much you are using on your nails. I usually start it a dot at the bottom of my nails and then brush in the middle, then side to side. Only takes 45 seconds to cure. Use two coats for best color.
Fantastic product! Goes on smoothly..not too thick and not too thin. I have some other products that are so thin you have to apply several coats. True to color and great price!
Finally, a gel polish that covers completely in 2 coats! I ordered Red which is a beautiful shade and was thrilled with how easy the polish went on with absolutely no streaks. I will definitely purchase this brand again.