Glitter Range Gift Set 20 Pcs Soak Off Gel Nail Polish UV LED Nail Art Salon Nail Design Kit F988
4.6
stars, based on
5
reviews
Price:
$39.99$29.99 / piece
Contact Us
Item specifics
Type:
Soak Off Gel Nail Polish
Effect:
Glitter,Sequined,Shimmer,Shiny
Capacity:
18x Soad Off Mini Gel Nail Polish(5ml),1x Base Coat(8ml),1x Top Coat(8ml)
Package:
With Beautiful Gift Box
不能存图片
For salon customers, please contact our customer service staff for the wholesale price list.

Email address:

service@lavenderviolets.com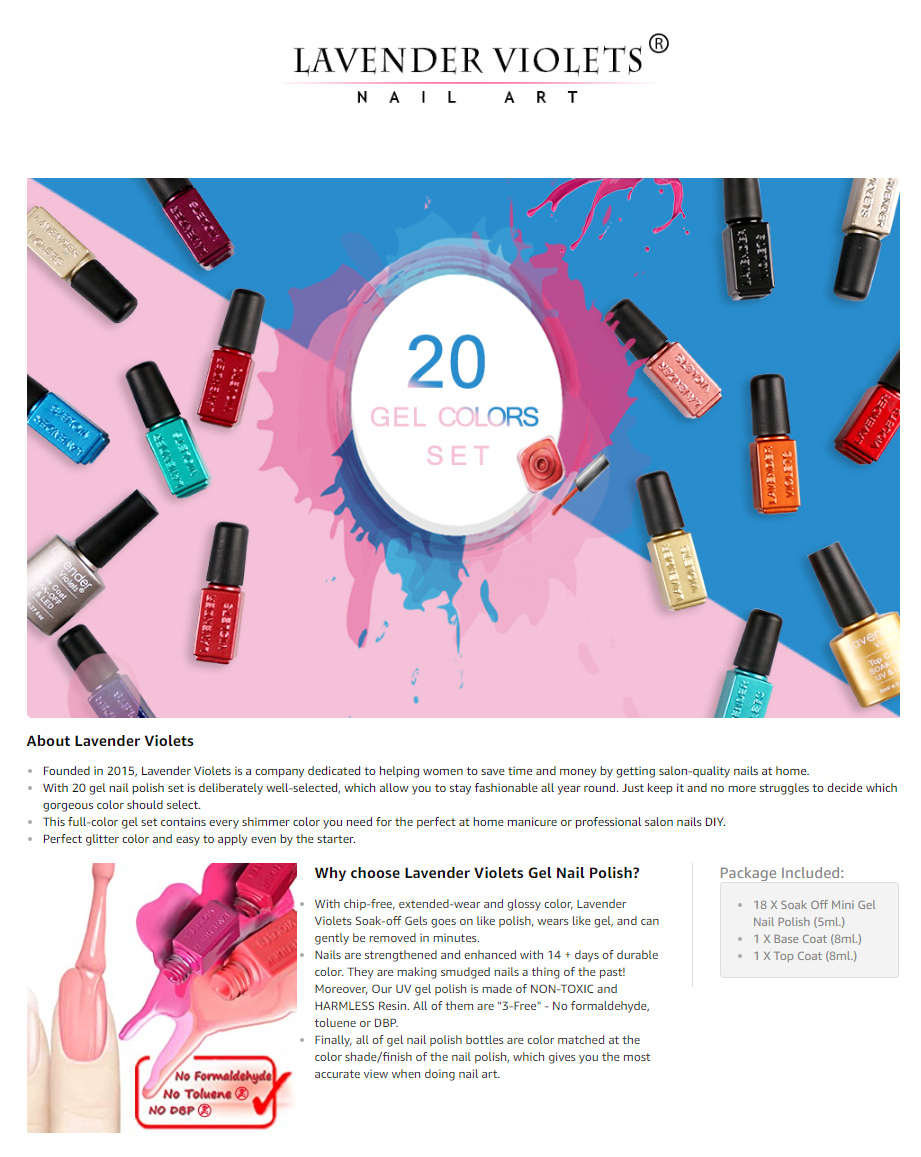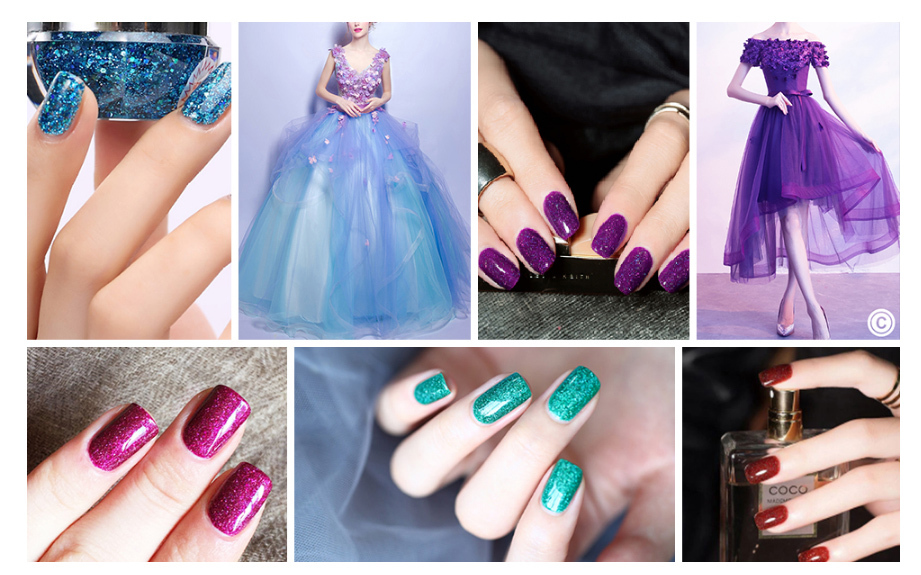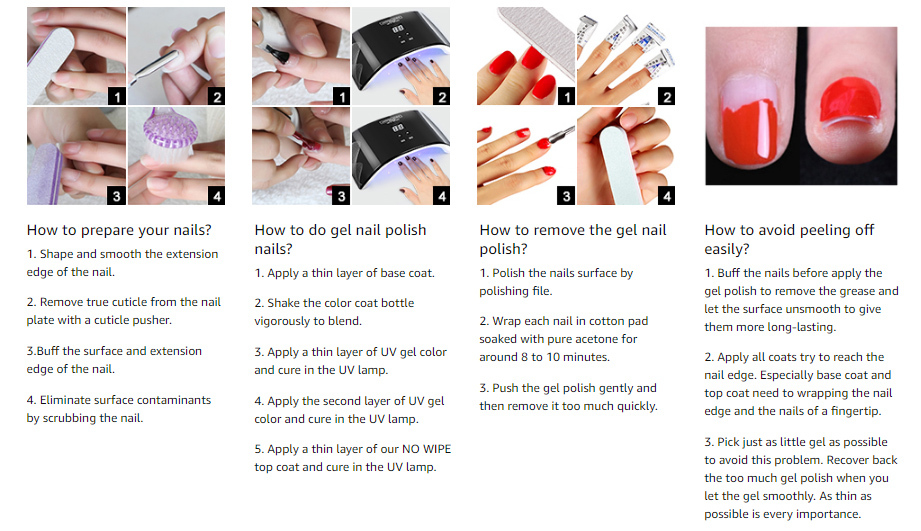 ByMartaMonday, 08 July 2019
Excellent quality and so hard when they are cured with the lamp. I use a 54w led lamp and they work amazing! I have my nails done 10 days ago and they look like the first day. Make sure you do your manicure and pedicure first, then apply base coat, then the colour (1-3 layers as you want until you are happy with the colour) and end with a coat of the tip coat. Highly recommend it :-)
Bylisa SpillaneFriday, 31 May 2019
The colors are nice and base & top coat are good. To get full coverage would need about 3 layers, but I guess everything with glitter is like that. Colours and bottles slitghlt different from the pictures but I find that is valid for all brands. Very good for this value. Wish they would mix some matte colours in as some are very similar to each other.
ByRaquelleyThursday, 23 May 2019
These work really well, I haven't experienced peeling which I sometimes do with salon gel so that's great! Good price for a range of colours (although I think I had two red ones the same). 30-seconds to a minute to harden
ByRuth HindesThursday, 18 April 2019
Lovely colours in a range of different shades and different kinds of glitter. Arrived really quickly and packed really well! Thank you!!
Bystacey sargentFriday, 04 January 2019
Fantastic product for the price. These gels last a good two weeks and proberly longed but I pick when I get bored at work... lovely colours and easy to use