Classic Range Gift Set 20 Pcs Soak Off Gel Nail Polish UV LED Nail Art Salon Nail Design Kit F997
4.78
stars, based on
9
reviews
Price:
$39.99$29.99 / piece
Contact Us
Item specifics
Type:
Soak Off Gel Nail Polish
Capacity:
18x Soad Off Mini Gel Nail Polish(5ml),1x Base Coat(8ml),1x Top Coat(8ml)
Package:
With Beautiful Gift Box
不能存图片
For salon customers, please contact our customer service staff for the wholesale price list.

Email address:

service@lavenderviolets.com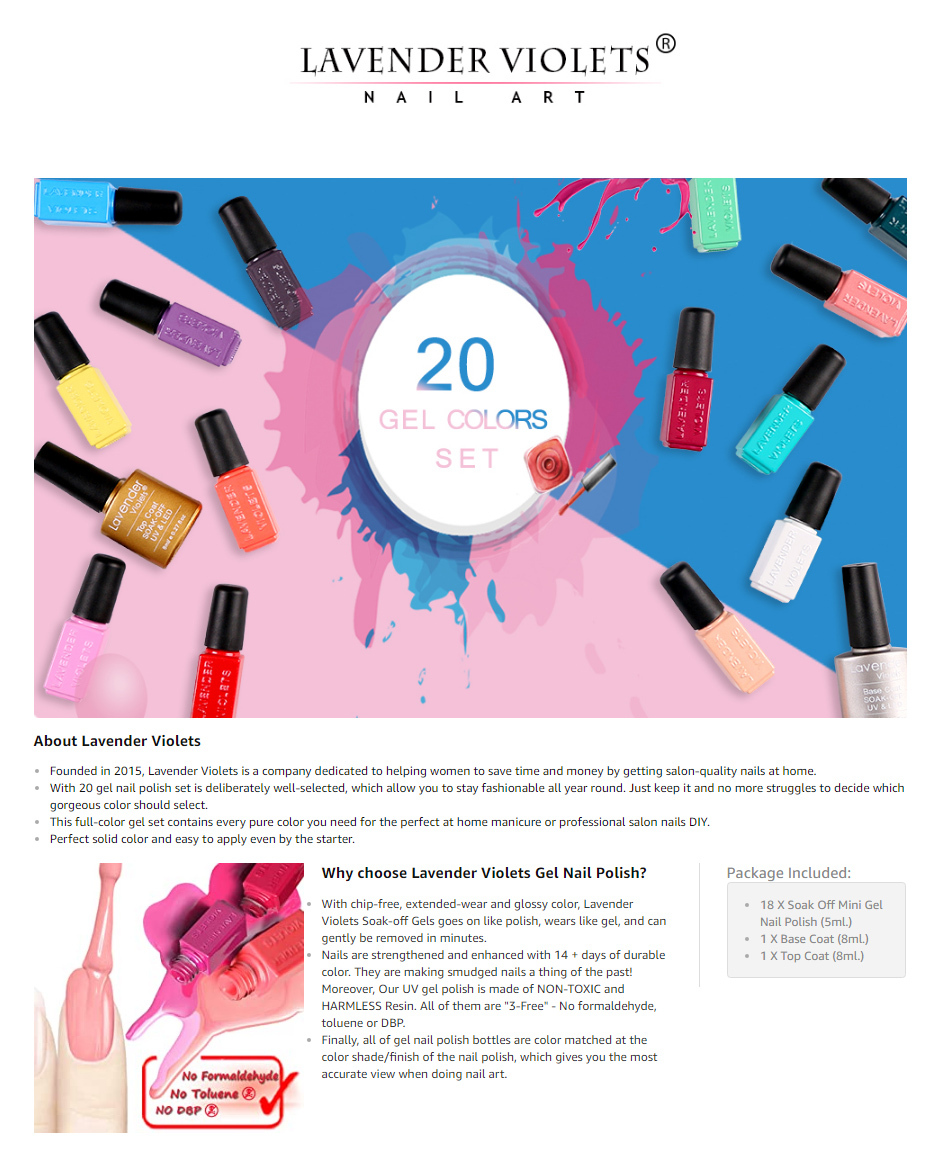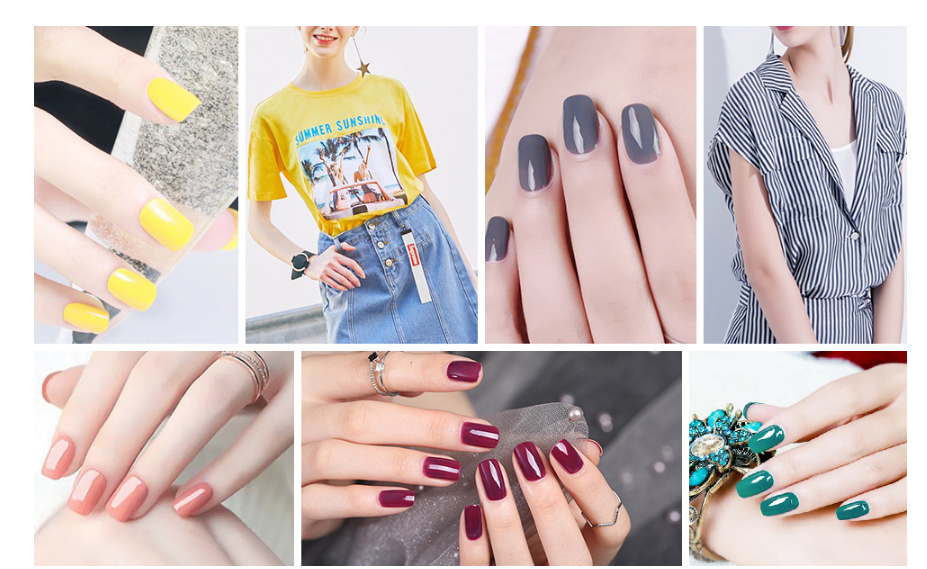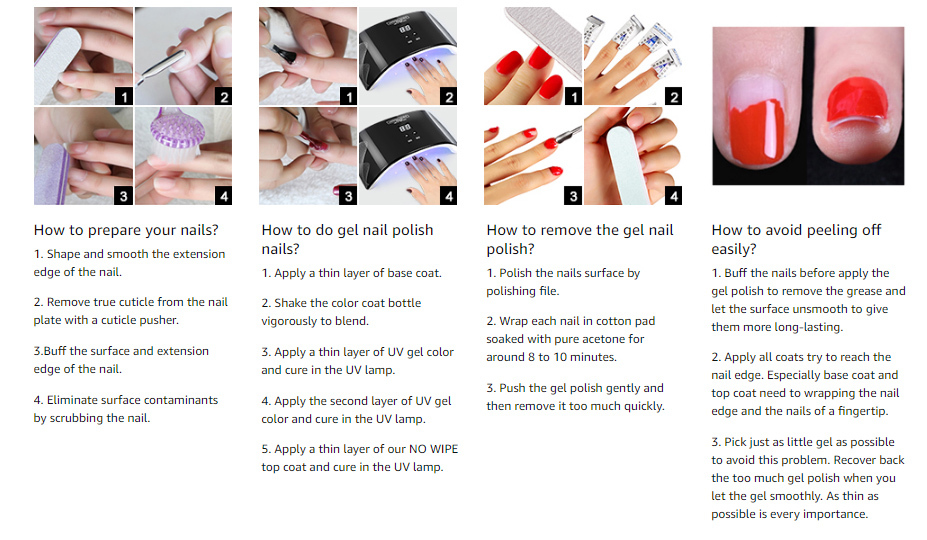 Lavender Violets Glitter Range Nail Polish Gift Set F988→Glitter Range Gift Set
ByOxfordfamilyTuesday, 13 August 2019
I bought this set for my daughter and myself after buying a SensatioNail kit with UV LED lamp that only included one colour. We are really pleased with the colour range for the price and although the bottles are fairly small, there's no way we are ever going to use all that polish. They are easy to apply, great value and certainly not inferior quality to the SensatioNail products that we got with our kit. Would definitely buy again and would make an excellent gift, as come exceptionally packaged in a beautiful box.
ByAmySunday, 07 July 2019
Would use again. As seen in previous reviews they are quite small, you can see my comparison picture. In all honesty you don't need much & well worth the money. I would buy again & highly recommend. P.S. these are not on my natural nails. They are on gel builder nails :)
ByImogen ThurleyThursday, 06 June 2019
I do not know where I would be without these! I started my career as a mobile nail tech in October and this was a great way to start my kit! The colours are highly pigmented, they don't bleed and extremely easy to work with as well as amazing packaging and fantastic brushes. I use a high-end brand for the base and top coat and then I just buy colours from Lavender Violets! Some of these colours are even better than high-end brands!! 1000000% going to keep buying forever, you just can't beat the price and the quality.
ByHyacinthBouquetSaturday, 01 June 2019
Stunning...beautifully presented, would be an amazing gift...yes the bottles are small but as it's gel they will last til used up instead of dried out. Dries in 60 secs in the LED lamp, I found I needed 3 thin coats to produce this juicy looking glossy finish. Love the no-wipe top coat too. It was slightly thick on opening but warming the bottle up a little in a bowl of warm water sorted it out. I've ordered the glitter set too based on the quality of these.
ByLucy-Dawn HornagoldTuesday, 30 April 2019
This set is really pretty for starters. Plenty of colour to choose from. Not the biggest bottles of polish ever but if you're just doing your own nails or occasionally a friends, it's perfectly fine. I just did my own nails for the first time ever and also tried it out on my cousin and really, we are not disappointed! The base and top coat has a bit of a strange smell to it and you only need the thinnest of layers of polish at a time - be aware it comes out quite thick but you can keep brushing it off on the side of the pot and it turns out fine. Overall really good and happy I purchased this. I used 3 layers of the polish, could have got away with 2 but just for good measures. I used Gelux prep and wipe/remover set with this. The prep is great, remover needs to be left for a little while longer than expected but works still.
BycathexisSaturday, 02 March 2019
Excellent for the price. Did have to use three coats where other brands would get away with two but it is quite thin so nails don't get clumpy. I used with the supplied base and top coat and it is lasting quite well, one minor chip after 5 days but maybe my fault as I didn't cap the nails off. I don't usually wear a single colour longer than 10 days as regrowth starts to look bad so happy with these, hopefully it will be easy to remove.
Bylaura thomasThursday, 14 February 2019
So so pleased with this beaut little set! Comes in a cute little box perfect for a gift - will be purchasing another set for my sister as a present 🎁
ByamandaWednesday, 23 January 2019
This product is amazing! All you need is a lamp to cure your nails and it could not have been easier. I used the base coat, one coat then two coats of colour and one coat of top coat and as you can see from the photos the shine is amazing and so many colours to choose from you are spoilt for choice. The box it is presented in is very professional and would make a lovely gift. A little tip is the holes where the varnishes are kept make a great stand to use, see photo to show. Hope my review help guys.
ByTracyTuesday, 08 January 2019
Nice package, great for a gift \^o^/