Acrylic Dip Powder Dipping System 4 + 4 Starter Kit Set for Nail Art Design - Lavender & Mauve J767
4.83
stars, based on
6
reviews
Price:
$49.99$39.99 / piece
Contact Us
Item specifics
Effect:
Nude Color,Powder,No need for nail lamp
Capacity:
14ml x 4 bottles + 14g x 4 Dip Powder
不能存图片
For salon customers, please contact our customer service staff for the wholesale price list.

Email address:

service@lavenderviolets.com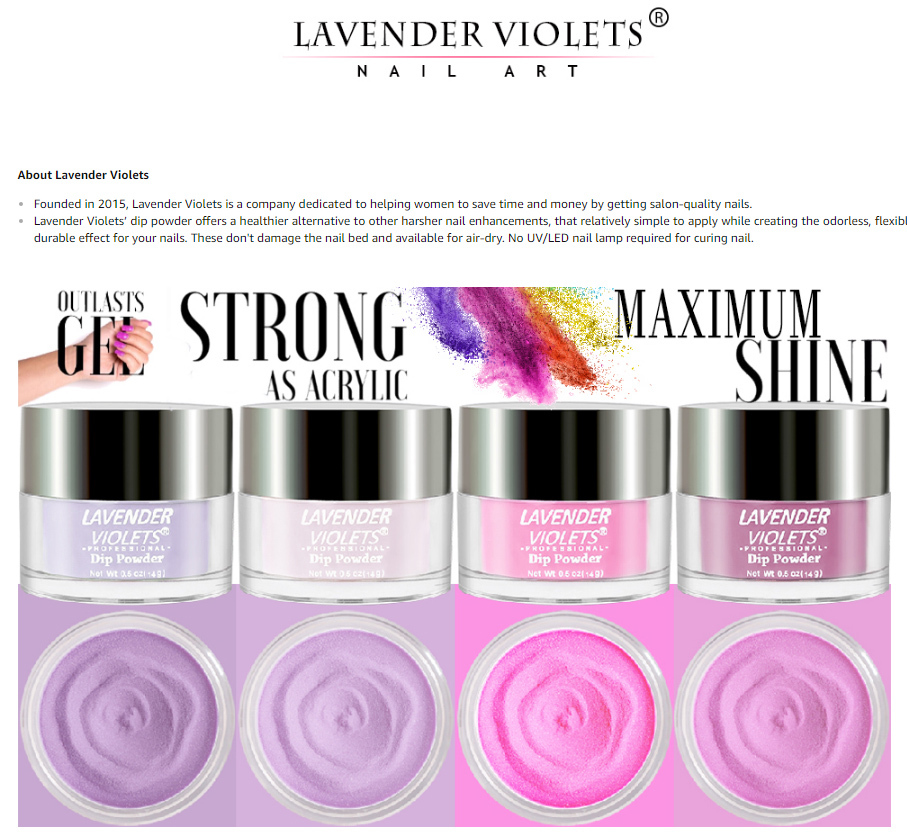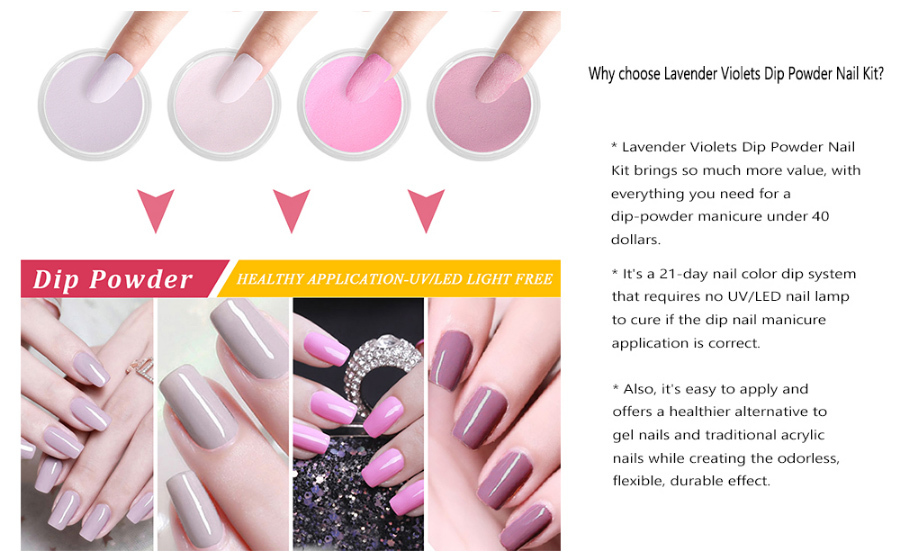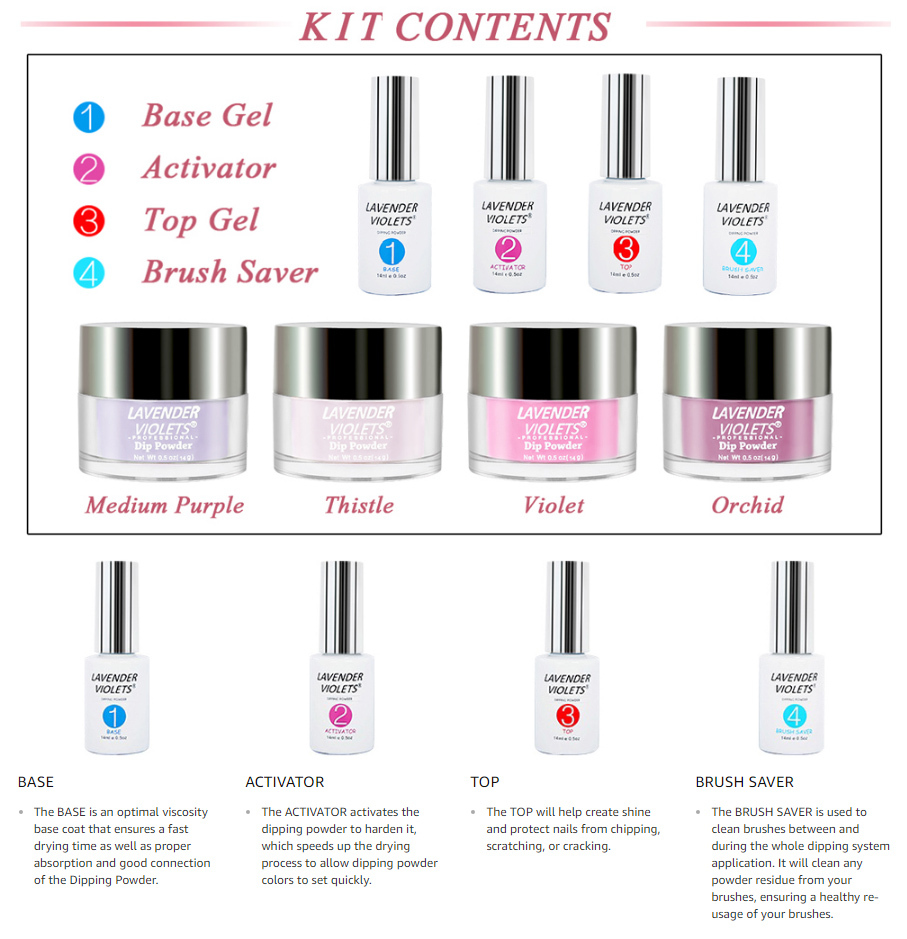 ByMoWednesday, 14 August 2019
Omg this product is amazing ! My nails look fantastic and there really hard to get off and chipped I'm defo not going to a nail salon again now i have this kit ! Bloody incredible and looks so good on short nails and is so easy to use !
ByLady AdamTuesday, 09 July 2019
really pretty colours haven't used it yet but really pleased for the price point
ByHarkamal bWednesday, 05 June 2019
I tried these out as soon as I received the set. I found the whole process easy to do and painless (literally and metaphorically!) if you follow the instructions. As others have said, several dips - three or four - are required to get any depth of colour. I would advise placing the pot on a piece of kitchen roll or something similar while working, to stop the powder going on your table; also, next time I do my nails I am going to have a nail varnish remover-soaked cotton bud handy to remove any stray powder or gel from round the border of my nails. Works really well - my nails felt strong and looked pretty - and I think will last well.
ByOlivia A.Wednesday, 08 May 2019
Really good stuff! Apply thin layer of base otherwise will be very clumpy
ByBotezatuMonday, 08 April 2019
BylouTuesday, 12 March 2019
Great item if want to do extensions quick and easy