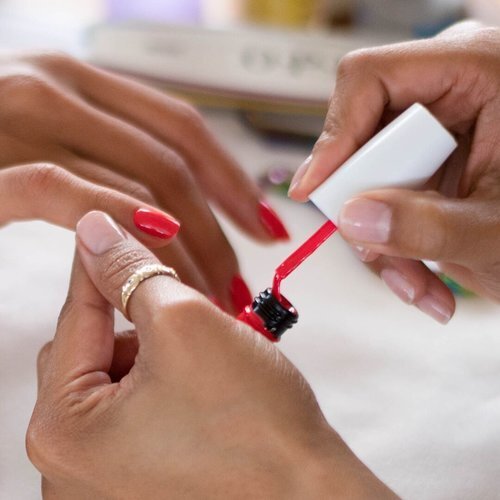 4 Things You Should Know Before You Schedule Your Next Gel Nail Polish Manicure
Monday, 03 August 2020

1

670

0
The health and beauty of your nails does not rest solely in the hands of your nail tech – after all, they are your nails. So, before you get nailed, don't be afraid to do your research to ensure your gel nail polish manicure will be delivered with quality and care and remember…
1. This Isn't A Blind Date
Before I even walk into a salon, the first question I ask when I call to schedule a gel nail polish manicure is: "what products are you using?"
As you know, not all products are created with quality in mind so don't walk into your manicure appointment blind! Salons that offer top-of-the-line products will be able to easily explain their application process. To ensure a long-lasting result, it is crucial that your nail tech utilize all of the necessary products and equipment required to perform the gel service as designed by the manufacturer.
Are gel nails safe?
Of course! With proper application and removal, gel nail polish can be non-damaging and provide long-lasting color and shine.
Can gel nails be cured without a UV light? During the application process, it is also imperative that your manicurist uses an LED lamp with a timer. This device is critical to ensuring you obtain a durable, long-lasting gel manicure!

Knowledge is power - when quality gel nail polish products are applied properly, you will take home beautiful nails that will grow long and strong.

Can I combine gel nail polishes with regular polishes? Although some salons may mix and match, we always recommend asking for the full Lavender Violets GelColor system from top to base to ensure optimal application!
2. Gel Nail Polish Manicures: Tips for Healthy Nails
Just Say NO To Electric Files! There is absolutely NO reason to put a drill (e-file) on top of a nail bed at any time for a gel nail polish service. When your nail tech uses the right system there is no need for an e-file at all. In fact, in most cases, there should be very little buffing or filing prior to application, because the ultimate goal should always be: NO DAMAGE.
3. The Soak Is No Joke
Proper gel nail polish removal is key to ensuring your nails remain healthy and happy. NEVER, EVER attempt to peel or tear gel nail polish off your nails – you could be removing two to three layers of nail surface and cause permanent damage. Gel nails should always be soaked off in your salon utilizing professional-grade products that will gently remove the gel without harming your natural nail. With Lavender Violets's GelColor Base Coat & Top Coat, your gel manicure will soak off in just 7 minutes, so time is no excuse.
4. Don't Go Home Empty Handed
Now that your manicure is on point, it's important to ask your nail tech about support products she may recommend for your home beauty arsenal. If you love one of Lavender Violets's shades, make sure you have it on hand for touch-ups between appointments.