Gel Nail Polish Soak Off UV LED Gel Lacquer Nail Art Manicure Glitter Collection 8ml
5
stars, based on
7
reviews
Price:
$5.99$4.99 / piece
Color

D101
D102
D201
D202
D203
D204
D205
D206
D207
D208
D209
D211
D212
D213
D214
D226
D227
D228
D229
D230
D231
D233
D234
D235
D236
D237
D238
D239
D240
D241
D242
D243
Contact Us
不能存图片
For salon customers, please contact our customer service staff for the wholesale price list.

Email address:

service@lavenderviolets.com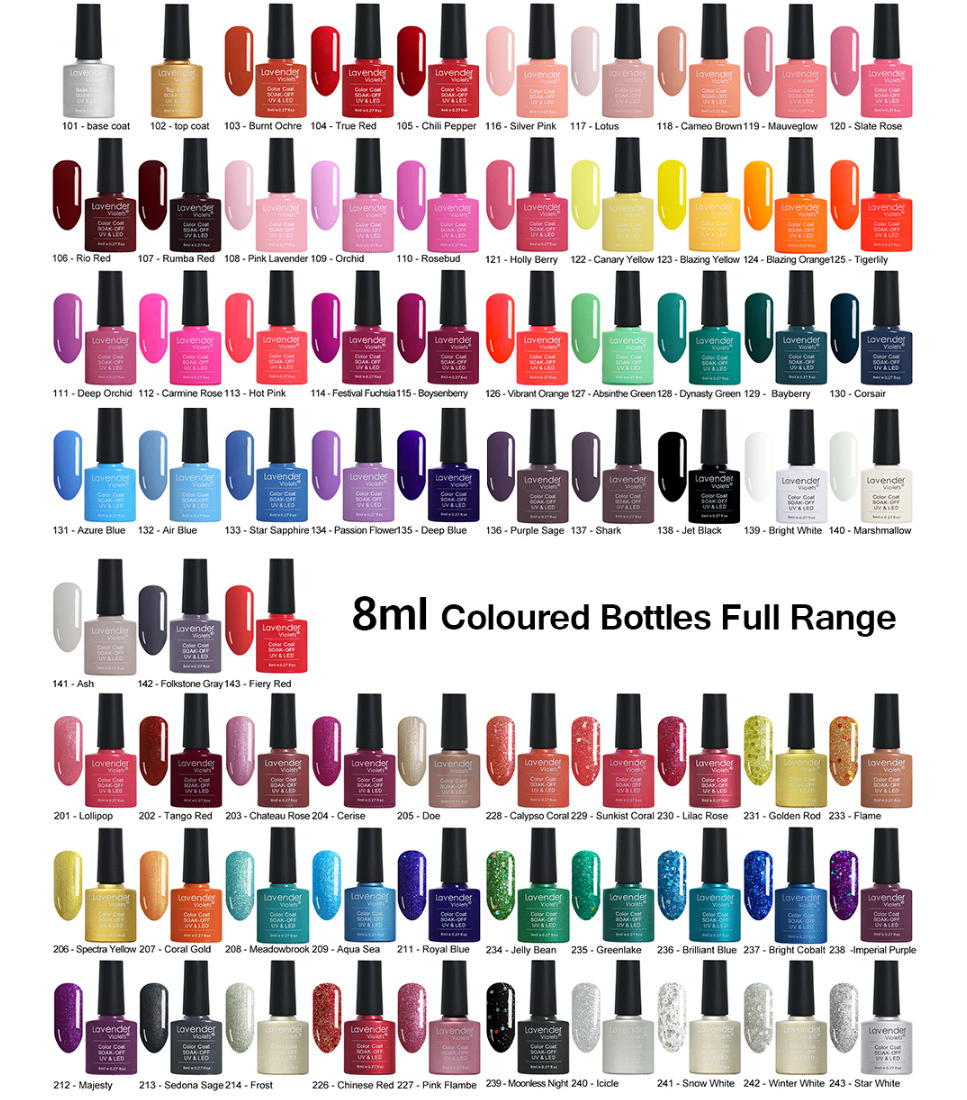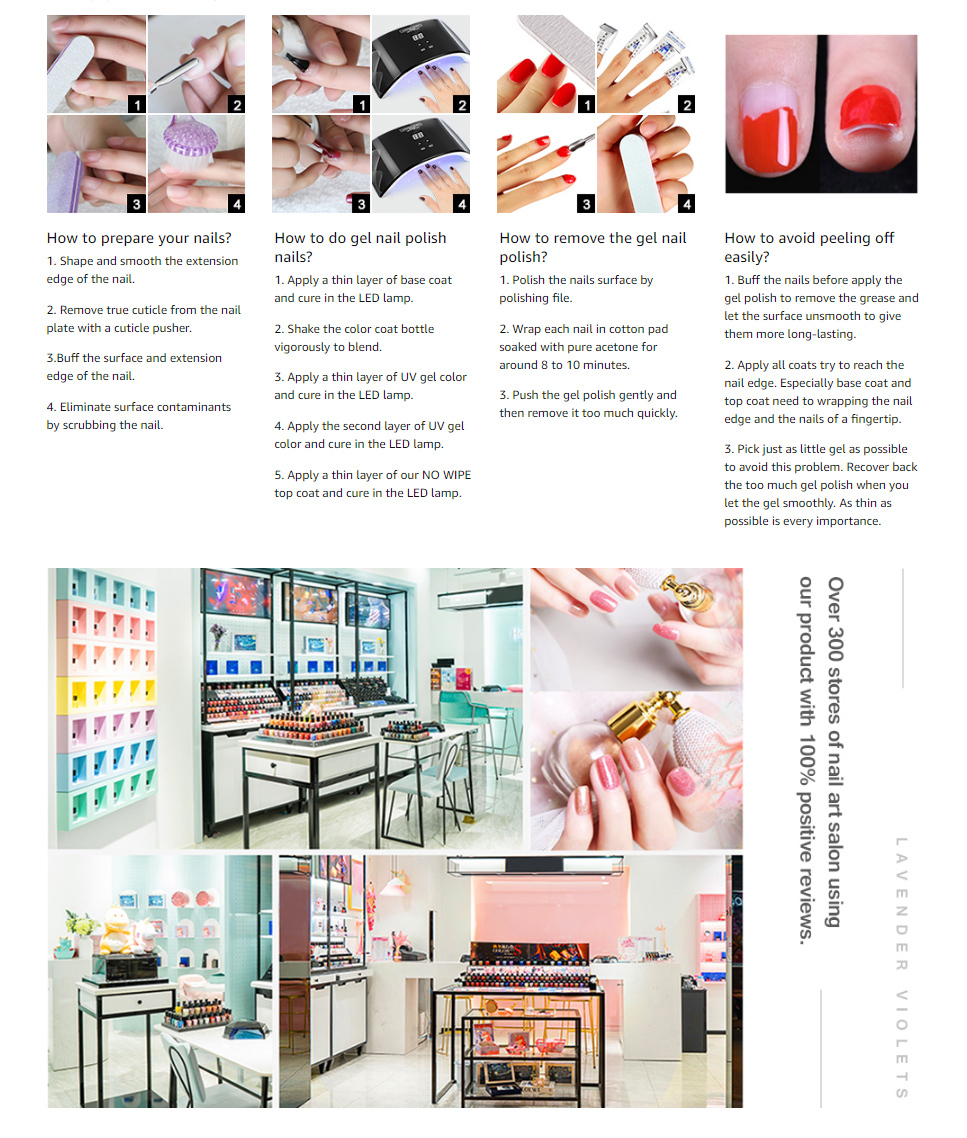 ByVanessa JanetFriday, 17 July 2020
I love the colors ,they're so beautiful and very sparkly .I will definitely buy more .
ByLuna MarieMonday, 06 July 2020
Great quality glittery gel polishes! The colors are very nice and bright and the polish has a good amount of glitter in it where each swipe of polish is equally glittery. I used the glitter polishes on their own, and on top of base polish colors and both ways the glitter shined great and the polish lasted a very long time on my nails, almost two and a half weeks before any chips happened.
ByNiayah22Monday, 04 May 2020
Love, love, love. These glitter gels are stunning. Gel bottles are 8ml. Fully Cured in 30sec in my 36w LED/UV lamp. I did 60sec just to be on the safe side. No harsh smell. Very easy to use. These are glitter gels so what I did was placed the glitter gel where I wanted it. I didn't brush it on like regular gel polish. This is glitter so if you brush it on you lose placement of the glitter. It was easier for me this way. I only did one coat cuz I placed the glitter on I didn't brush on. I thought one coat was good for me. You can apply 2 coat for more coverage. All in all I very much enjoyed using this item. I recommend.
ByMello'z NailzMonday, 20 April 2020
These glitter gels were packaged very well, I live the box they came in. Makes it easy to store them when you don't have lots of space. The colors are gorgeous and thick enough to allow for maximum glitter coverage. Only two coats needed for great coverage. They are gels so they need to be cured in a UV or LED lamp. I would definitely recommend these gels. The price was pretty good too!
ByFon SanchezSunday, 12 April 2020
This glitter gel polish is amazing!! I'm in love!! Lots of glitter so you don't need that many layers to cover your nails. I would completely buy this product again!
ByGage & Britt NewtonMonday, 02 March 2020
I think these colors are awesome and I love the glitter saturation that each color contains. Perfect for simple accent nails or you can just pile on the glitter in layers to have a solid glitter look. I love them so much I bought some for my sister in law as a gift! TIP: If you want the entire nail to be just glitter, use a triangle makeup sponge to apply the glitter polish in layers!!
ByLuna MarieMonday, 03 February 2020
I love using these glitter polishes. They have great longevity and they are perfect for anyone looking for a range of color options.