8ml Soak Off UV LED Temperature Color Changing Chameleon Gel Nail Polish
5
stars, based on
4
reviews
Price:
$5.99$4.99 / piece
Color

D301
D302
D303
D304
D305
D306
D307
D308
D309
D310
D311
D312
Contact Us
不能存图片
For salon customers, please contact our customer service staff for the wholesale price list.

Email address:

service@lavenderviolets.com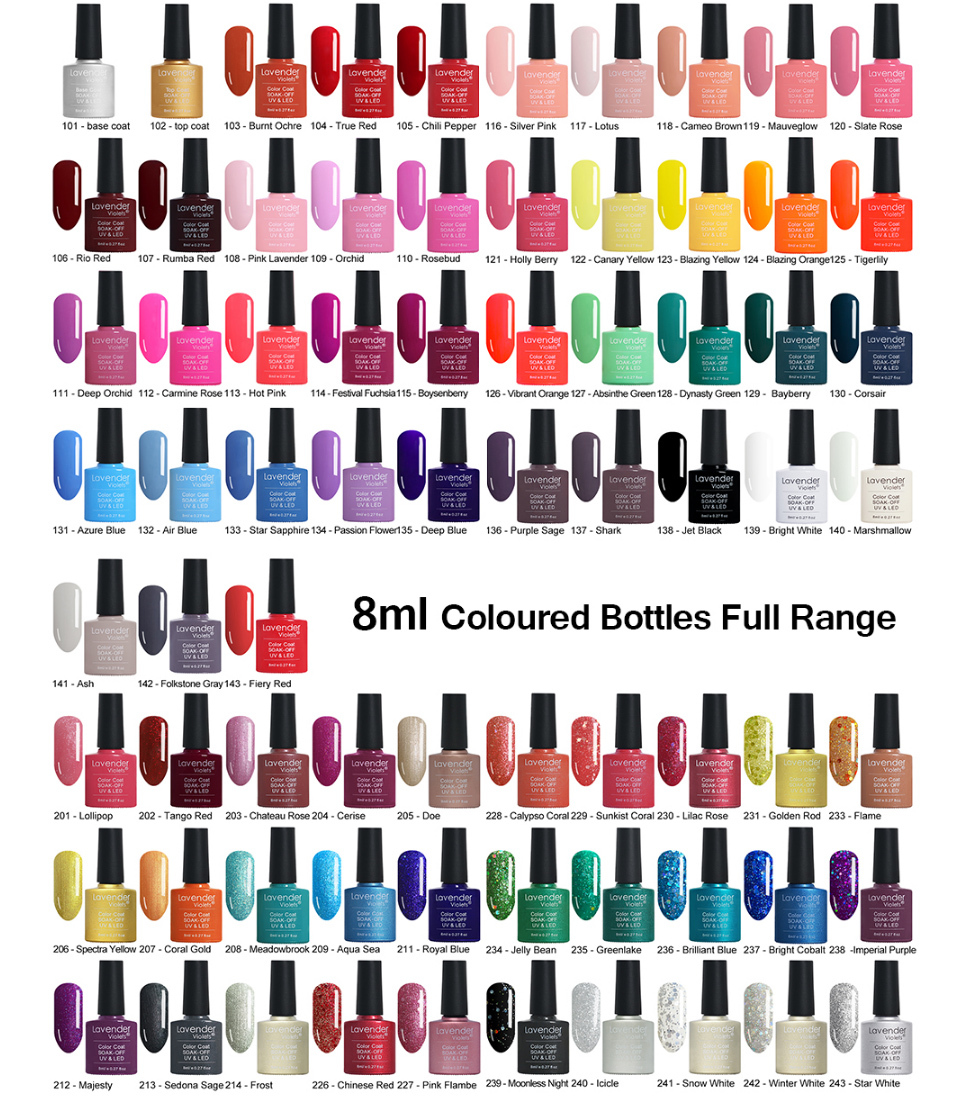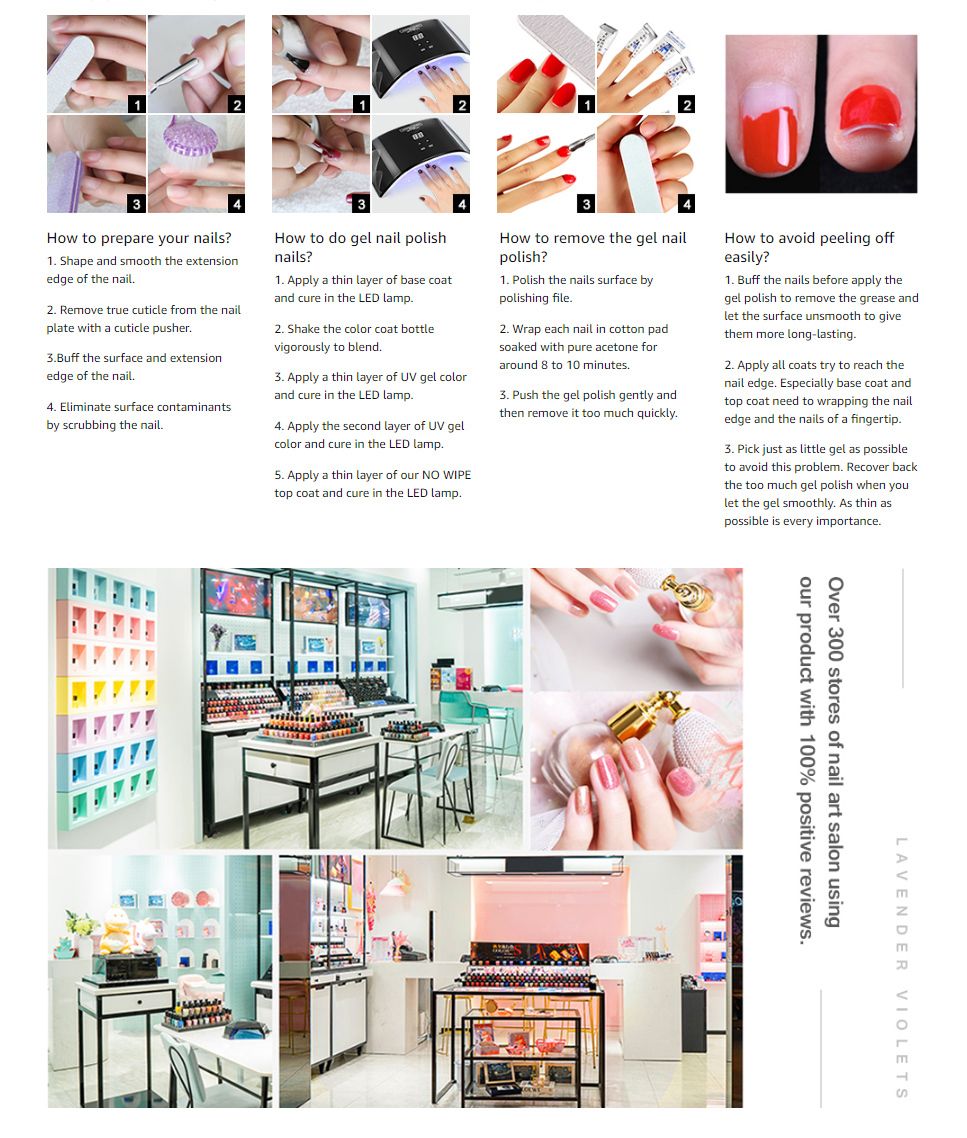 ByMilagrosMonday, 13 July 2020
Love the colors on this packaging, Really like this product and brand modelo es it not the first time I have order the product and they are always really good
ByDavid & SamanthaMonday, 15 June 2020
OMG, LOVE THIS!!! Week later, looks great and still changes color. I've done yard work, float trips, heavy cleaning and dishes, this stuff is staying strong and looks great!
BycynbTuesday, 05 May 2020
This is probably my favorite brand of gel polish. The polish is thick and doesn't run into the cuticles, and it covers evenly-I did two coats with this polish but even with one coat it was even, the second coat was really just to enhance the color. My hand model this time has long nails and the color change effect was really nice on her long nails. The polish was very reactive to temp changes. This is a really nice set and I would definitely recommend it. I didn't notice any smell with these polishes.
ByDotHoundTuesday, 03 March 2020
Very easy to use. I also purchased the base/top coat for this brand. This is almost two weeks after application and there's not even any scuffing like with some gels. I included photos of what it looks like after being outside in the cold (red), what it looks like most often (blend) and what it looks like when my hands are warm, which is rare for me. Excellent response to temperature changes!